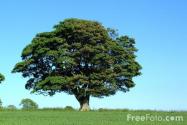 Many scholars who have studied human civilization,have through their analyses supported the position that the true forerunner of Christ "ideologically" was not John the Baptist(as has been taught in schools and seminaries), but Socrates who lived 4 centuries before in Athens. One could briefly say, that these scholars ascertained that these two "enlightened"personalities had based their "beliefs" on primeval human values. These universal values not only reinforced the cohesion of human beings but also the natural potentialities of each person for free judgement,free self-expression and a free creative spirit.
At the same time, these two historical personalities had functioned as radical human forces for the sake of their primeval set of values and also for the sake of human deliverance(from society΄s disfunctional virtual realities). Both of these inpiduals were willing to question the legitimacy of their most "sacred" social institutions which had only "in theory" sustained a human being΄s creative essence, dignity and integrity. Finally,both of these honourable philosophers had sacrificed consciously and unconditionally their most precious possession, their life,demonstrating to their own "peoples" the creative enormity of Mankind,even in death. I would simply like to present two small passages from "the Gospel According to Matthew", where Christ himself questions in a forceful and absolute manner "sacred institutions" of the Judaic Society by using as "measuring stick" the paragon of the virtuous, upright and creative human being. In the first passage from Chapter 12,verses 46-49, Christ emphasizes the axiom or principle that genuine good-fellowship and love between humans are not based on blood relationships but on affinities of values and visions.
" While he was still speaking to the people,behold,his mother and his brothers stood outside, asking to speak to him.But he replied to the man who told him,"Who is my mother,and who are my brothers?"And stretching out his hand toward his disciples he said,"Here are my mother and my brothers!For whoever does the will of my Father in heaven is my brother, and sister,and mother.""(Mt12.46-49)
The second passage is from Chapter 21,verses 12-13.Here Christ, who is considered a rabbi(from a priestly caste) and a direct descendant of King David(a patriarch of the Judaic Nation),is very critical of the integrity and wholesomeness of the symbolic nucleus of the Judaic Civilization and of the Judaic Religion,which is the Great Temple of Jerusalem.He is critical because he believes that this Great Temple is no more the gate-tower of wisdom,justice and spiritual inspiration for the Judaic Community but a Center of Conspiracy for human greed and for human vanity.
"And Jesus entered the temple of God and drove out all who sold and bought in the temple,and he overturned the tables of the money-changers and the seats of those who sold pigeons.He said to them,"It is written,΄My house shall be called a house of prayer;΄but you make it a den of robbers."" (Mt21.12-13)
Finally,I would like to present a testimony of hope as stated by Christ himself.
"Look at the birds of the air:they neither sow nor reap nor gather into barns,and yet your heavenly Father feeds them. Are you not of more value than they?And which of you by being anxious can add one cubit to his span of life?And why are you anxious about clothing?Consider the lilies of the field ,how they grow;they neither toil nor spin;yet I tell you, even Solomon in all his glory was not arrayed like one of these."(Mt7.26-29)